Always Open
Find Your Winchell's
About Us
Headquartered in City of Industry, CA, Winchell'Äôs Donut House, 'ÄúHome of the Warm 'Äėn Fresh Donut¬ģ,'ÄĚ is the West Coast'Äôs largest donut chain with over 170 units, in 6 states, plus locations in Guam, and Saipan.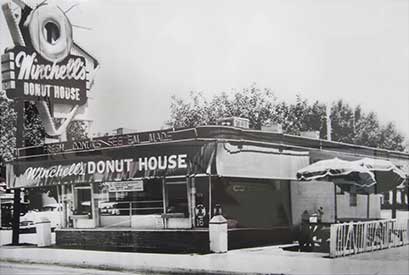 Check Out Our Menu
There is no such thing as too many choices…
View Menu
Email List
Join our email list to get all the latest delivered to your inbox.
Nutritional Guide
For complete nutritional information about all of your favorite Winchell's Donut House products, click the button to view our Nutritional Information Guide. For visually impaired guests, please call: 866-693-6688.
Learn More